'The Big Short' Michael Burry Buys Real Assets Hand Over Fist
Aug. 28, 2021 9:00 AM ETBAM, BAMGF, BAMKF,BKAMF,BKFAF,BKFPF,BROXF,CXW,GEO,OVV,SBBA,STNG515 Comments146 Likes
Summary
Michael Burry has been in a lot of headlines lately for shorting Tesla and Ark ETFs.
But more important than what he is shorting is what he's buying.
Today, more than half of his portfolio is invested in real assets, and in this article, we explore why that may be.
Looking for a portfolio of ideas like this one? Members of High Yield Landlord get exclusive access to our model portfolio. Learn More »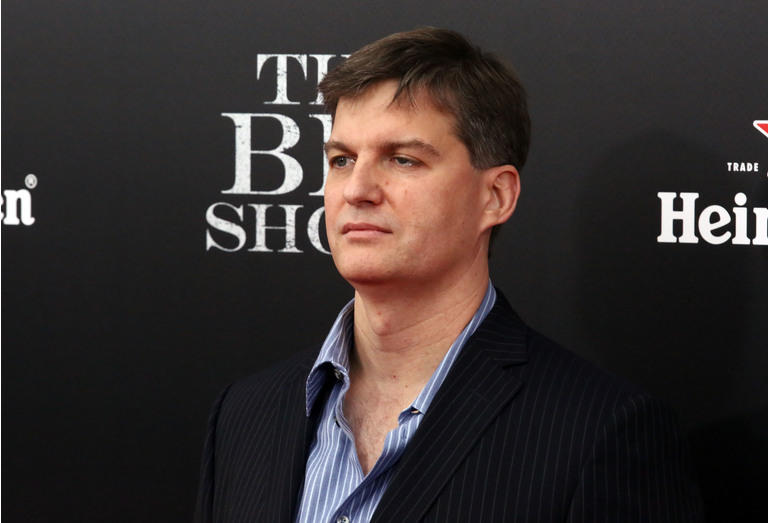 Michael Burry of "The Big Short" is today one of the most influential investors in the world. He's most commonly known for predicting and profiting from the subprime mortgage crisis in 2007-2010, but already prior to that, he had been a very successful investor, profiting even from the dot-com collapse.
From the inception of his hedge fund in late 2000 until when he closed it in 2008, he earned nearly 150x the returns of the S&P 500 (SPY) over the same period.
Needless to say that it's worthwhile to follow what he's doing.
What's he up to these days?
Burry has been on a lot of headlines lately for initiating short positions against Tesla (NASDAQ:TSLA) and Cathie Wood's ARK Invest (NYSEARCA:ARKK).
Since TSLA and ARKK are some of the hottest stocks/ETFs in the world, these short bets have captured a lot of attention.
But much more interesting to us is what he is buying, and if you look at the holdings of his hedge fund, Scion Asset Management, one thing jumps to us immediately:
He is buying real assets hand over fist.
He bought so heavily into REITs, pipelines, tankers, and other infrastructure investments that the real asset component of his portfolio is now over 60%.
In his top nine, he now has six real asset investments:
And to be clear, these are not some old legacy positions that he has been holding onto for decades. Quite the opposite. He has been buying shares of all these companies in the second quarter of this year.
Moreover, at the end of "The Big Short" movie, the last statement reads that "the small investing he still does is all focused on one commodity: water." In a subsequent interview, he said that the best way to invest in water is through water-rich farmland:
"What became clear to me is that food is the way to invest in water. That is, grow food in water-rich areas and transport it for sale in water-poor areas. This is the method for redistributing water that is least contentious, and ultimately it can be profitable, which will ensure that this redistribution is sustainable."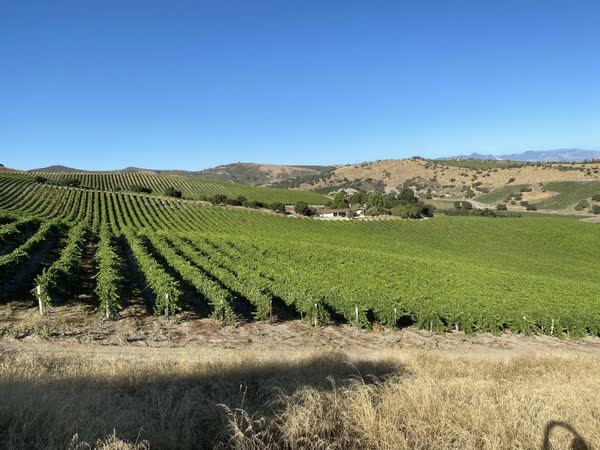 Source: Gladstone Land
That's quite interesting, isn't it?
Why is he betting so heavily on real assets?
Why isn't he just pouring money into tech stocks like most people?
To answer these questions, I did some digging and found some old tweets from his now-defunct Twitter account that explain why he is taking this approach.
Below, we share the three reasons why Michael Burry of The Big Short is betting the house on real asset investments:
Reason No. 1: Risk of Hyperinflation
We start with the most obvious reason: Inflation.
We all know how much the money supply has expanded over the past year, and with no end in sight to the money printing, Burry fears that we will eventually face hyperinflation, or at least, accelerating inflation: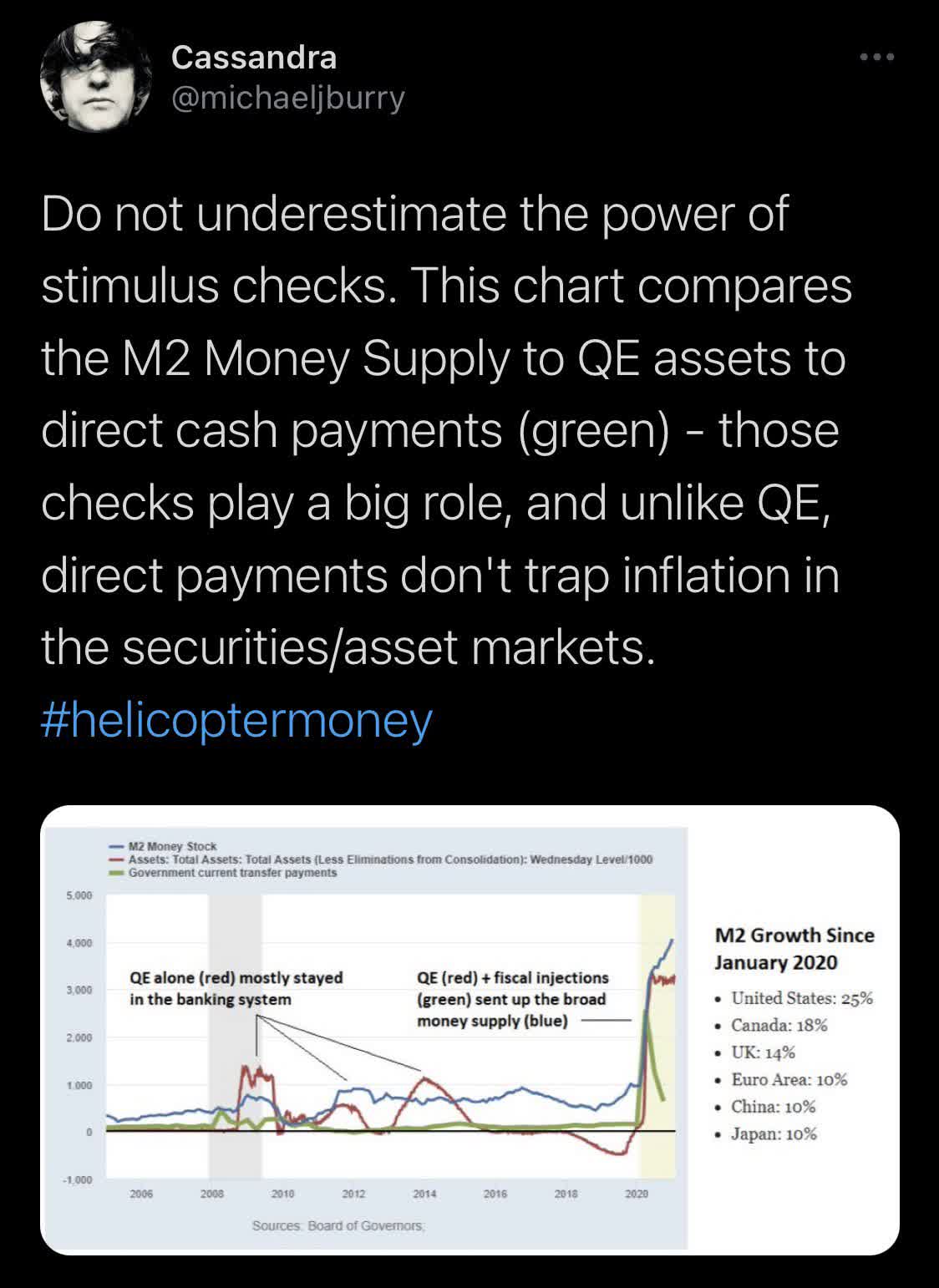 Real assets are by definition "real," and therefore, they're great at fighting inflation.
Take the example of a house that's well located in a growing city like Austin, Texas. Its supply is limited, but its demand is growing over time, and its replacement cost also is rising with inflation. That makes it a great inflation hedge.
Here we used the example of a house, but the same is true for most real assets. If like Burry, you fear that we are in unchartered territory and that inflation could be on the way, then it may make sense to overweight real assets in your portfolio.
Reason #2: Mother of All Crashes
Burry thinks that the rampant speculation in tech stocks, crypto, and meme-stocks will eventually lead to a "mother of all crashes":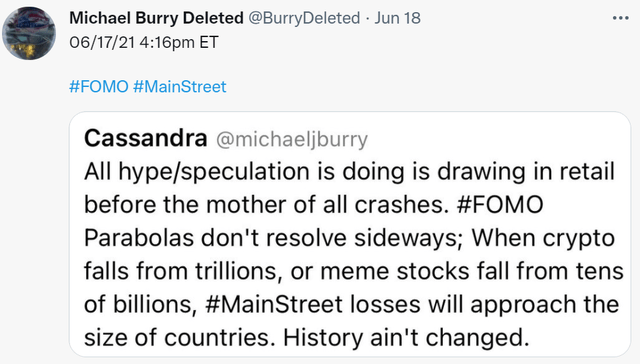 You can value major tech firms at huge valuation multiples only if inflation is non existent and discount rates are very low.
But if you think that inflation will accelerate, then discount rates will need to adjust higher, and the current valuation won't be sustainable:

Real assets are better protected because they generate inflation-protected earnings and their valuation multiples remain reasonable even in today's low interest rate world. In that sense, Burry sees them as today's safe haven.
Reason #3: Value and Upside Potential
Burry is not confident that investors can generate attractive returns by investing in large tech stocks. In fact, he's shorting them and thinks that they will lead to negative returns.
However, with real assets, he believes that investors can still earn very attractive returns, even as we go into a period of surging inflation: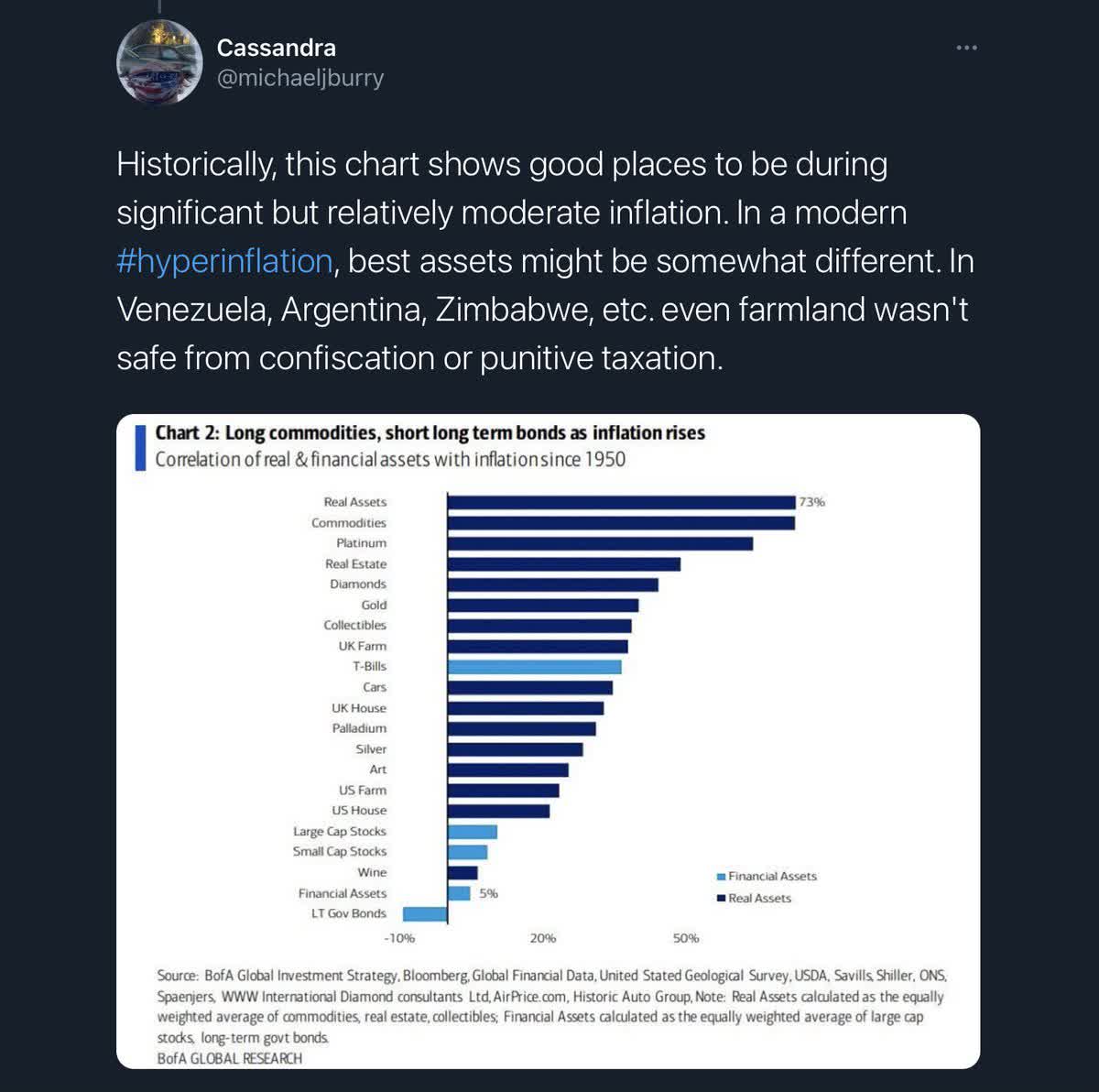 The nice thing about real assets is that they're not just reliant on appreciation to generate attractive returns. They also generate significant income that's independent of the market pricing.
And as more investors decide to follow Burry's lead and invest more heavily in real assets, their values are likely to soar. These investments are limited in supply, and with growing demand, prices need to adjust higher.
How Much Should You Invest in Real Assets?
That's a subjective question and the answer should depend on a number of factors including your risk tolerance, return objectives, need for income, and view of the current marketplace.
But whether you agree or disagree with Burry, just for the sake of diversification and asset protection, you probably should hold some real assets in your portfolio.

Personally, I invest about 50% of my net worth into the real assets recommended at High Yield Landlord. I do so to put my money where my mouth is, but also because, like Burry, I don't know a better place to invest my money today.
Real assets generate significant income, protect against inflation, trade at reasonable valuations, and have upside potential as more investors come to this conclusion and bid up their prices.
Today, major institutions invest already about 25% of their portfolios into real assets, and by 2030, this allocation could rise all the way to 60% according to Bruce Flatt, CEO of Brookfield (BAM), owner of $0.5 trillion of real assets: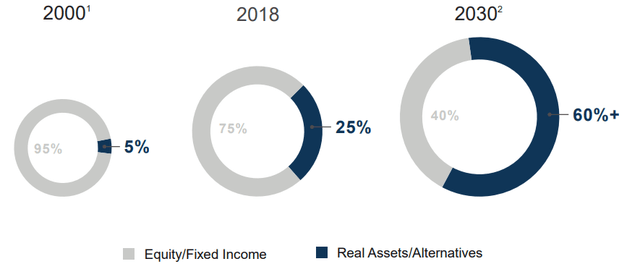 Are Bruce Flatt and Michael Burry wrong about investing so heavily into real assets? It remains to be seen, but they have a pretty good track record.
Bottom Line
Michael Burry is one of the very rare individuals to have profited from the dot-com bubble, the great financial crisis, and the pandemic.
Today, he's warning us again, all while shorting tech stocks, and loading up on real assets that are essential to our society.
Will you take his warning or will you ignore it?

If you want full access to our Portfolio and all our current Top Picks, feel free to join us for a 2-week free trial at High Yield Landlord.
We are the largest real estate investment community on Seeking Alpha with over 2,000 members on board and a perfect 5/5 rating from 400+ reviews:

For a Limited Time – You can join us at a deeply reduced rate!
This article was written byJussi AskolaFollow50.93K FollowersAuthor of High Yield LandlordBecome a "Passive Landlord" with our 8% Yielding Real Estate Portfolio.https://seekingalpha.com/checkout?service_id=mp_1268
REITs, real estate
Contributor Since 2016
Jussi Askola is a former private equity real estate investor with experience working for a +$250 million investment firm in Dallas, Texas; and performing property acquisition in Germany. Today, he is the author of "High Yield Landlord" – the #1 ranked real estate service on Seeking Alpha. Join us for a 2-week free trial and get access to all my highest conviction investment ideas. Click here to learn more!
Jussi is also the President of Leonberg Capital – a value-oriented investment boutique specializing in mispriced real estate securities often trading at high discounts to NAV and excessive yields. In addition to having passed all CFA exams, Jussi holds a BSc in Real Estate Finance from University Nürtingen-Geislingen (Germany) and a BSc in Property Management from University of South Wales (UK). He has authored award-winning academic papers on REIT investing, been featured on numerous financial media outlets, has over 50,000 followers on SeekingAlpha, and built relationships with many top REIT executives.
DISCLAIMER: Jussi Askola is not a Registered Investment Advisor or Financial Planner. The information in his articles and his comments on SeekingAlpha.com or elsewhere is provided for information purposes only. Do your own research or seek the advice of a qualified professional. You are responsible for your own investment decisions. High Yield Landlord is managed by Leonberg Capital.
Disclosure: I/we have a beneficial long position in the shares of CXW; BAM either through stock ownership, options, or other derivatives. I wrote this article myself, and it expresses my own opinions. I am not receiving compensation for it (other than from Seeking Alpha). I have no business relationship with any company whose stock is mentioned in this article.